Big Apple Ballroom's goal is to empower you with the confidence to dance with grace, rhythm, and style. They are located on 39 W 14th St #305, New York, NY 10011 - and owned by Dance Vision Examiner, Michael Choi.
From the Waltz to Cha-Cha-Cha, Argentine Tango to Salsa, and everything in between. Being an accomplished social dancer means being able to get up on the dance floor with any partner and any type of music. We'll give you the confidence to move with grace, rhythm, and style.
---
Instructor's
The skilled team of dance instructors at Big Apple Ballroom is dedicated to nurturing your growth as a dancer.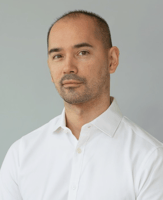 Michael launched his professional journey in New York, collaborating with early Swing and American social dance legends like Frankie Manning and Peter DiFalco. His career features national and international competitions in Latin, Ballroom, and Smooth, with numerous accolades including finalist placements and victories in Open Professional Smooth events. Michael has extended his expertise as a teacher, coaching renowned figures such as Nicole Kidman and Mercedes Ellington, and mentoring pro-am students to prestigious titles. He's been a consultant for prominent shows and assumed leadership roles within the dance community. Michael maintains an active role as a performer, competitor, and mentor in New York.

Michael Choi is also a Dance Vision Examiner.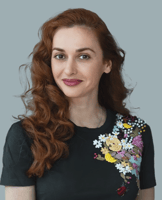 Vanda, a dancer from Slovakia, boasts a remarkable career that spans from being a two-time Amateur Latin Champion in Slovakia and later becoming the Professional Latin Champion in the Czech Republic. After transitioning to the US, she delved into Latin dance before embracing Rhythm in 2012, where her fiery and authentic style quickly set her apart. As a Rhythm dancer, Vanda achieved recognition as a two-time World, U.S., and Ohio Star Ball finalist, and she holds the title of World Salsa Vice-Champion. She's lent her expertise to choreography for various shows, including the Radio City Rockettes Summer Spectacular. A certified dance teacher with the USISTD/AIDA, Vanda passionately shares her technical knowledge and artistic vision for authentic Rhythm dancing with couples. Currently a professional dancer on "Let's Dance!" (the Slovak edition of "Dancing With the Stars), she secured the Mirror Ball Trophy last year with her partner, Jan Kolenik. Her journey continues with a new star partner in the upcoming March competition.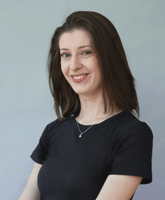 Sasha's dance journey began at the age of 5 in Ukraine. At 19, she relocated to New York to pursue a career in International Standard dance. With a passion for learning, she trained with industry experts and, alongside her partner, reached the finals of major Amateur competitions. Beyond her competitive success, Sasha has a wide range of teaching experience, working with kids, the elderly, and individuals with special needs, with a mission to make dance inclusive for all.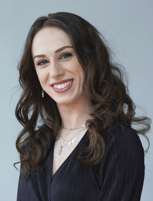 Enxhi, originally from Albania, moved to the US at the age of four. Her passion for Ballroom dancing ignited at twelve in Florida, leading to her decision to pursue it as a career. After obtaining her dance certification, she began teaching a diverse range of students, from young kids to wedding couples, and both social and competitive dancers. Relocating to New York, she formed a dance partnership and competed nationally and internationally in International Standard style, achieving recognition as a Rising Star US and Open to the World Finalist in Professional Ballroom. Enxhi's dedication to teaching and her desire to share the joy of dance transcends age, skill level, and ability.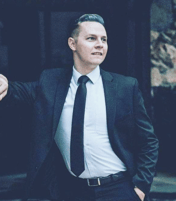 Geoff, an instructor since 2013, has been spreading the joy of dance across the United States. During college, he assumed leadership roles in the University of Georgia Ballroom Dance Club and the Ballroom Performance Group. In 2018, he transitioned to full-time instruction, specializing in American Social Dance Styles, particularly Lindy Hop, West Coast Swing, and American Ballroom styles. Geoff has not only won several dance events but also excelled as a choreographer, with his work featured in sold-out showcases in the Southeast United States. His teaching approach centers on connecting with the music and culture of each dance style and helping every student unleash their potential, believing that the dance floor welcomes anyone with a heartbeat, as even the finest dancers progress one step at a time.
---
Dance Classes
For a comprehensive list of classes currently open, please visit their group classes page.
Looking for more dance studios that teach the Dance Vision Syllabus? Check out our extensive list here.