Embark on a mesmerizing dance journey at Dance Amadis, located at 210 Old Kings Rd S Unit 800, Flagler Beach, FL 32136, USA - and owned by Germine Amandis.
With a wealth of teaching experience spanning over two decades, the instructors at Amadis Dance Studio never fail to captivate their members with their expertise in teaching ballroom dancing. From beginners to advanced levels, both children and adults can embark on a mesmerizing dance journey at this esteemed establishment.
---
Classes they Offer
For an extensive listing of presently available classes, we invite you to visit their group classes page.
---
Instructors
Interact with their talented instructors to explore your dance aspirations and share your personal preferences.
---
Accomplishments
The instructors at Dance Amadis have an impressive list of accomplishments that showcase their dedication and expertise in the world of ballroom dancing. Germine Amandis, the founder of the studio, has been recognized for her exceptional choreography and teaching skills. With numerous awards and accolades under her belt, she has established herself as a respected figure in the industry.
Mila Loguntsova, the co-founder of Dance Amadis, is also a highly accomplished dancer and instructor. Her passion for dance and commitment to her students have earned her recognition and praise from both peers and students alike. Mila's ability to connect with her students and inspire them to reach their full potential sets her apart as one of the leading instructors in the field.
At Dance Amadis, the instructors' accomplishments are not just a reflection of their own success, but also a testament to the studio's commitment to providing top-notch dance education. With their guidance and expertise, students of all levels can be confident that they are learning from the best in the industry, and that they are on the path to achieving their own accomplishments in the world of dance.
So whether you are a beginner looking to take your first steps on the dance floor or an experienced dancer aiming to refine your skills, Dance Amadis is the place to be. With their accomplished instructors leading the way, you can embark on a mesmerizing dance journey and unlock your full potential in the world of ballroom dancing.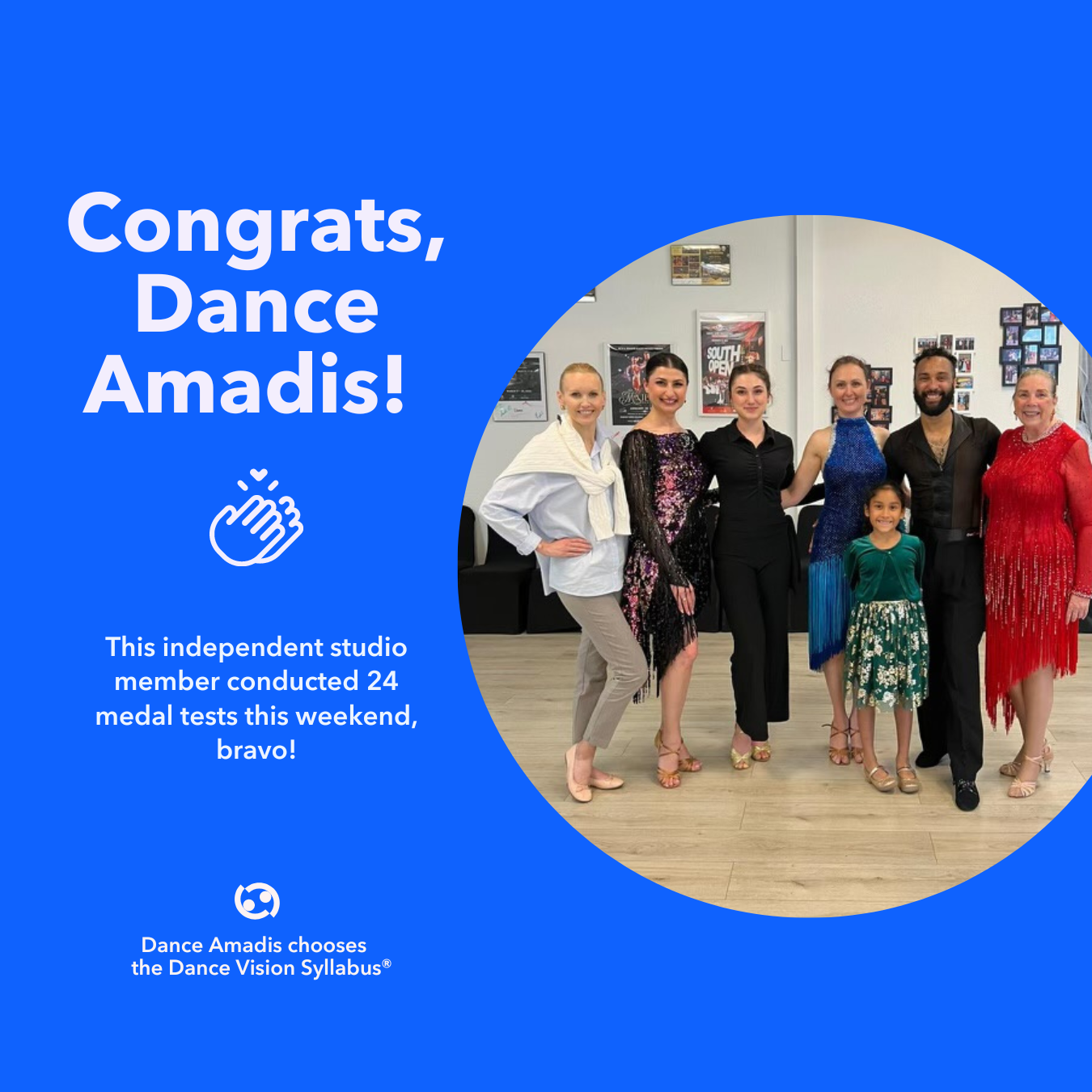 At Dance Amadis, the journey never truly ends. As you reach the end of each class, you realize that this is just the beginning of your dance adventure. The instructors at Dance Amadis know that the journey of dance is a lifelong one, and they are dedicated to helping you continue to grow and evolve as a dancer.
Looking for additional dance studios that offer training in the Dance Vision Syllabus? Look no further! Our comprehensive list has got you covered with plenty of options to choose from.