"I don't know what I would have done without Wayne," is how Dr. Charlene Proctor, an empowerment expert, author and pro-am dancer began our conversation. Charlene continued, "When I called Wayne and he responded promptly, professionally, and efficiently, it truly blew my mind!"
The journey did not begin the afternoon we spoke over the phone. Instead, it began in 2020, when the Covid pandemic imposed a global quarantine.
Charlene, along with many other pro-am and professional dancers, had their studios, gyms, and places of work temporarily or permanently close during the 2020 pandemic. "When Covid came along, everything in our area came to a screeching halt. We had no venue to practice or train, and no place to take our competitive spirit." She explained, "but scarcity always breeds innovation. And that's when I knew I had to build a dance studio."
That idea manifested itself today as Patriot Ballroom, a state of the art, 6,000 sq foot ballroom dance studio, with a championship-size dance floor; however, the construction, installation, and project build-out entailed almost as many difficulties as Covid.
Patriot Ballroom's repurposed dance floor was purchased from Marzena Stachura and Slawek Sochacki's studio in California. "We had to put it on a truck in two separate trips to Michigan," Charlene said, "and then store it for over a year until we found a good location that checked all the boxes. We think the entire project is an excellent example of a Dance Vision Floor re-use, which illustrates the quality and versatility of the initial product."
Wayne Eng, CEO and President of Dance Vision shed light on the typical renovation and installation process. "When you create most dance studios, the floor becomes part of the building, and the landlord ends up owning it." Dance Vision floors are installed with pads and clips, so that they can be moved to various new locations. The studio owner can unclip and take their dance floor with them. We created it this way because part of our brand promise is to assure our customers their investment was wise. Monies are well-spent when you own your dance floor because you can also sell it to another studio."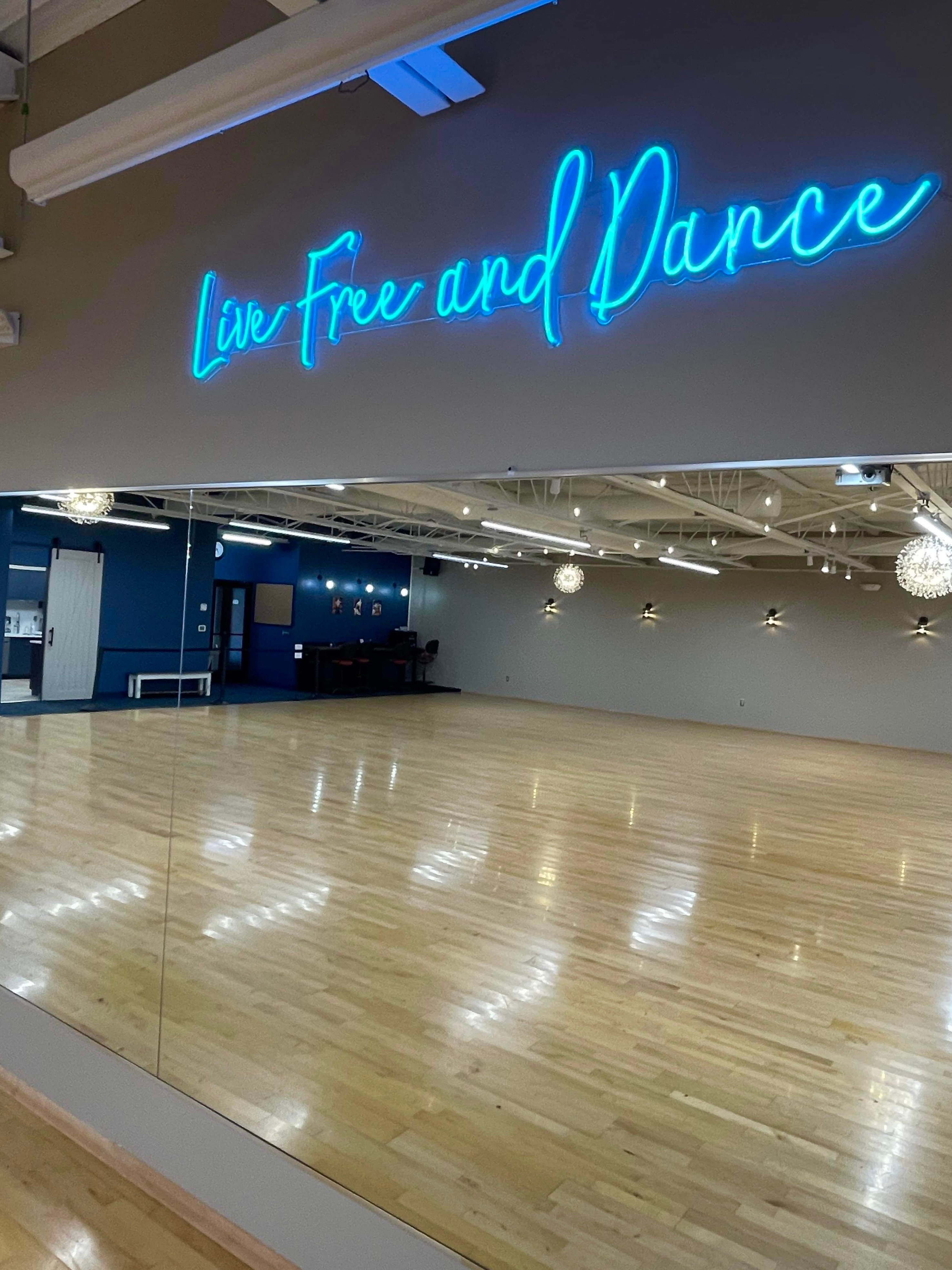 After almost a year of storage, a 9-month build-out, and having experienced every delay possible from contractors, city officials, and fire marshalls, Charlene was over the moon when every Dance Vision floor board was moved from the warehouse to the new facility. But her excitement quickly turned to discouragement when she struggled finding an installation company, after the initial flooring contractor didn't show up to do the job.
At a loss, Charlene reached out to Wayne Eng for a helping hand. "I was discouraged, at the end of my rope, and started questioning my sanity of doing the project in the first place. But nothing beautiful or great comes without experiencing challenges. Like competitive dancing, success is built one dance or one heat a time. In this case, one floor board at a time. I called Wayne and explained the situation, and immediately he said, 'What can I do to help?' After that, it all started falling into place. He truly was the answer to my prayers."
Understanding the challenges looming ahead for Patriot Ballroom's overall project completion, Wayne quickly called one of his best installers who arrived from Ohio at the jobsite. He assessed the situation, and began installation the very next day. "It was a blessing in disguise," Charlene said. "The other installation company had quoted a highly expensive flooring system designed for basketball floors and sports arenas, and wanted two-weeks to complete the project. Under Wayne's direction, and with his contacts and recommendations, we finished the job in two days, with the correct products and best people on the job. I was grateful for the speed that Rosie and the rest of the team responded to get everything shipped in record time."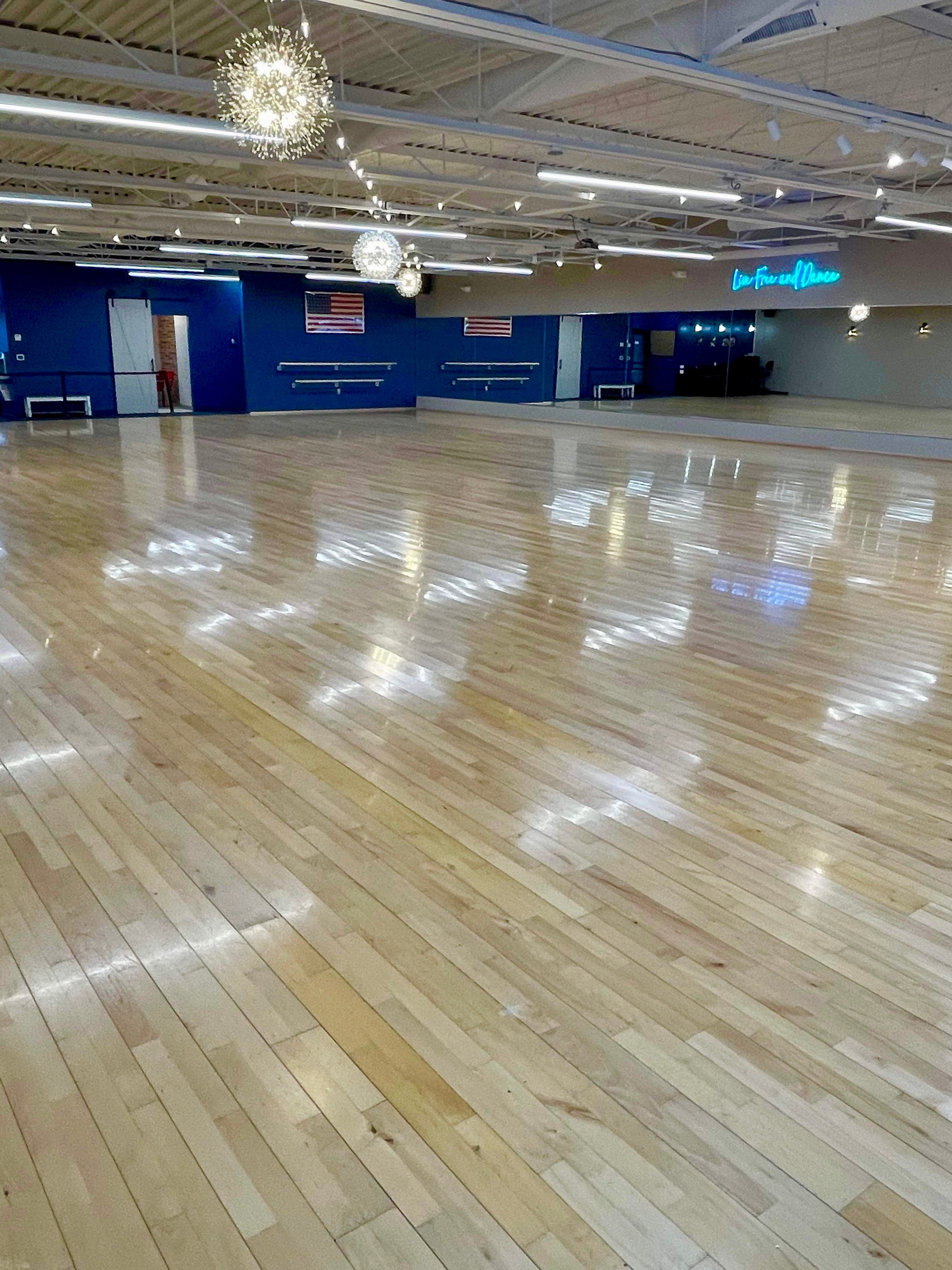 Wayne has always stressed the value of customer service and has exemplified this concept throughout his entire career. He believes that the customer is the most important element to build upon and grow a successful company. "Providing exceptional customer service is our top priority. It's what we love to do. It's not about where you buy the floor or any particular product. Customer service always comes first at Dance Vision. It's our core value."
After she saw the completed floor installed in her new studio, Charlene could not agree more. "Wayne has a national network of vendors, installers, and support staff that made this ballroom look like a million dollars. We danced on it right away and it is an absolutely beautiful installation." She shared, "Sometimes good energy follows things. We feel that a lot of positivity, joy and good vibes are already in that floor. The installers put their love into it and many champions have already danced on those boards. It certainly is a perfect way to start a new business."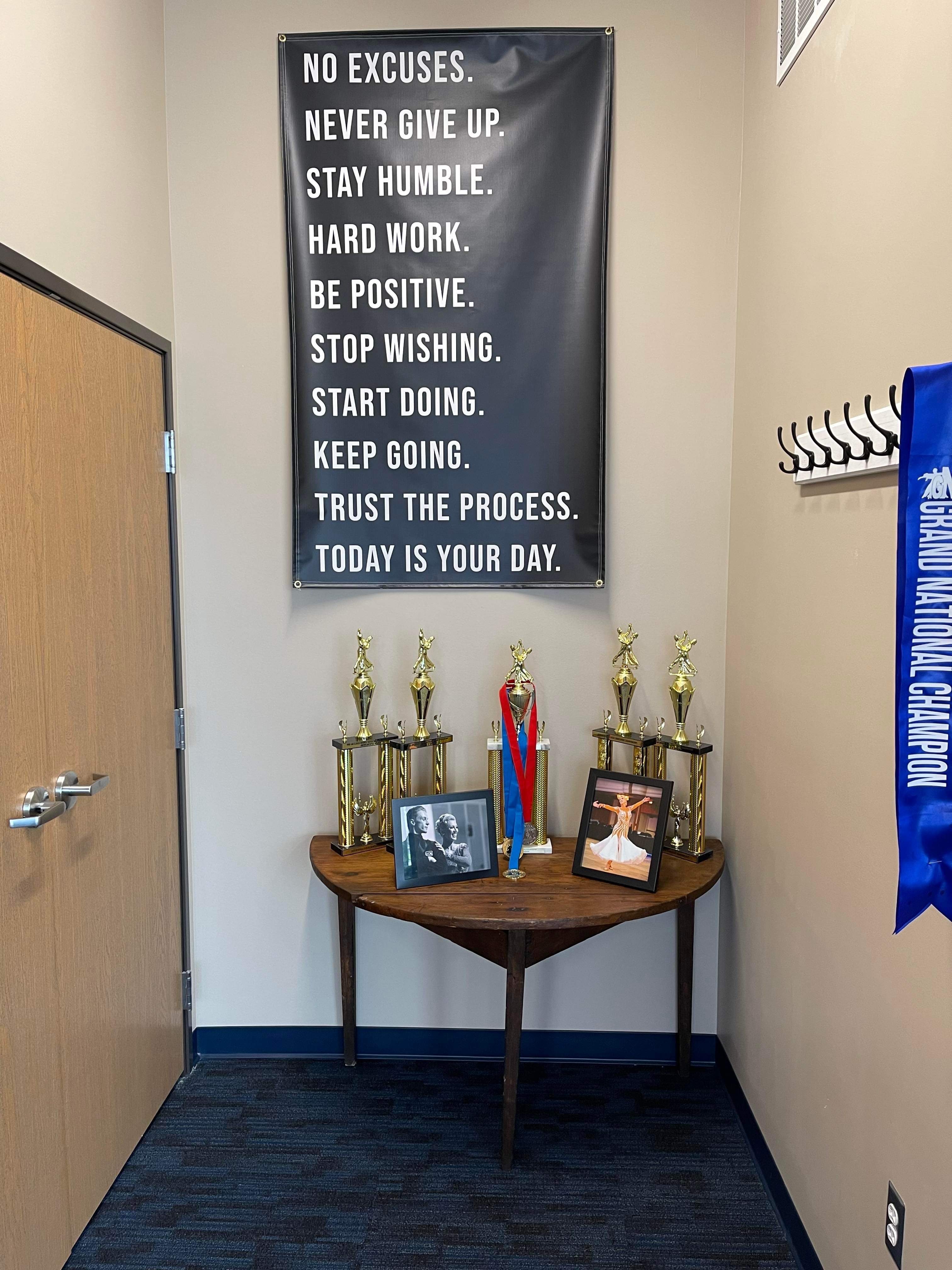 As we finished up our conversation, Charlene's voice changed slightly. I could sense she was speaking from her heart when she said, "Even when you think a project or anything you want in life for that matter, has been a bad experience, it only means that something bigger and better is coming your way. You must focus on a loving intention and the original vision. Well, Wayne and his entire team at Dance Vision turned out to be part of The Vision." She continued, "I love Wayne's whole idea of serving athletes with something that's good, functional, and healthy. It was an incredible experience. And I never thought I'd say that after taking almost two years to launch Patriot Ballroom."
In a time of what felt (and maybe still does feel) like crisis or chaos for many of us, positivity, and a competitive, fighting spirit seem to be the keys to come out on top. Together, through Dance Vision, Charlene's desire to open a new studio to serve dancers affected by Covid restrictions, and Wayne' knowledge and unwavering customer support, finally allowed Patriot Ballroom to cross the finish line and move a great idea into an even better, unexpected reality.