Dance Vision is thrilled to announce our newest dance floor installation: Starlight Dance Centre.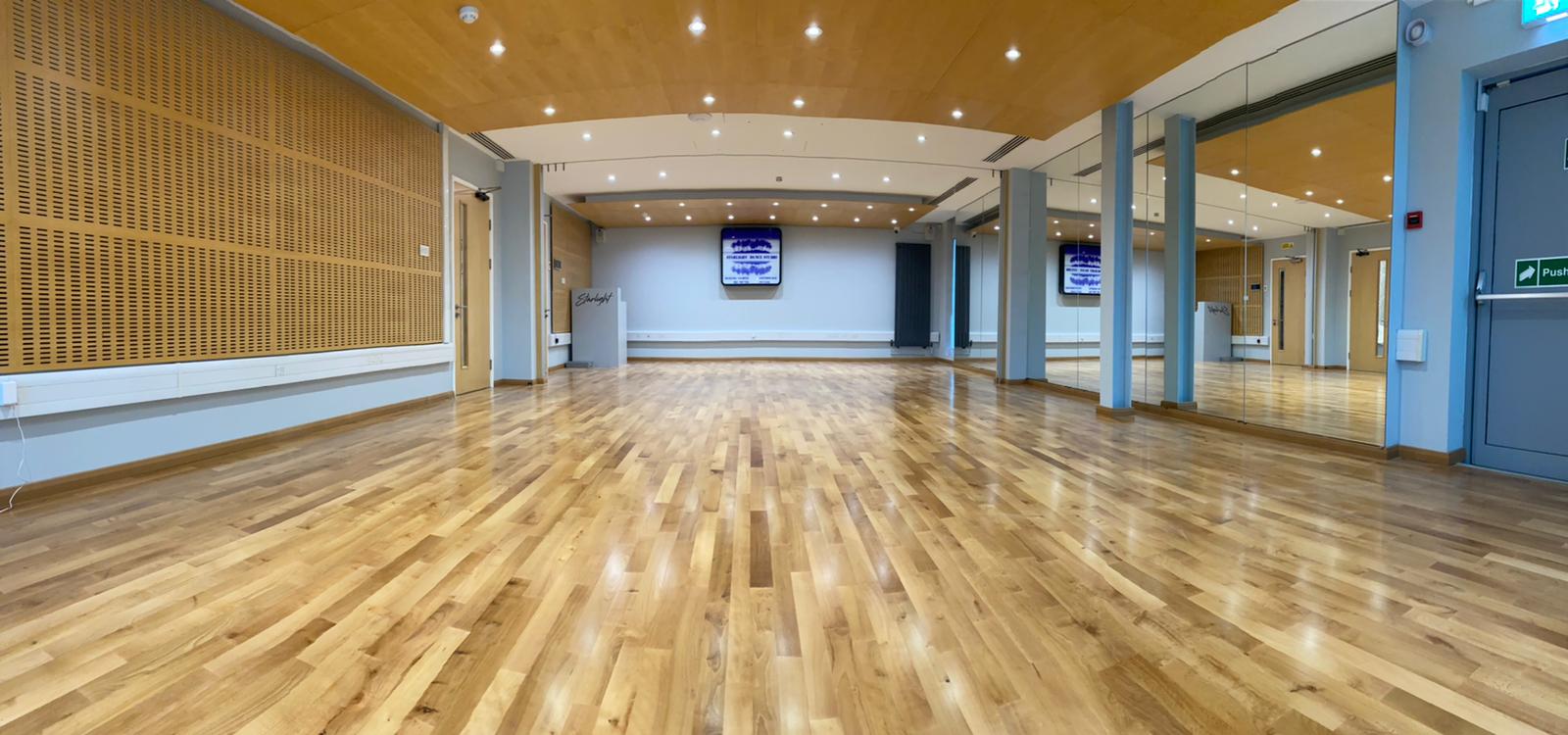 Thousands of dancers will grace our floor at this studio in England, in preparation for the world-renowned ballroom competition: Blackpool Dance Festival.
Originally founded in the 1960s, by World Champions, Bill and Bobbie Irvine, Starlight is now ran by industry icons Marcus and Karen Hilton, Shirley Ballas, Tony and Amanda Dokman, Adelè Preston and Hide Tanaka, and Alison Fulham. It is recognized as an iconic training stop for dancesport's most elite professionals and amateurs.
As a Champion dancer and world-renowned coach herself, Shirley Ballas knows the importance of providing a quality floor for both her students and instructors—a force-reducing floor like ours is integral to healthy joints and the longevity of one's dancing life. Shirley has trained a majority of the the world's greatest Latin professionals and amateurs.
"You have supplied an amazing floor for Starlight. The feel is immediately fantastic and everyone is commenting on how good it is," said Amanda Dokman. Amanda, together with her husband Tony, are multiple World, European and British Open Professional Ballroom Finalists, and hold many other prestigious world titles.
It's with no doubt that this Dance Vision floor will see some of ballroom's most iconic moments of learning, growth, triumphs, and even challenges, for years to come.