Welcome to Tampa, Florida!
We're in Florida, but forget the beach—Friday we enjoyed a wonderful first day of camaraderie, friendship, and learning at the Dance Vision National Championships.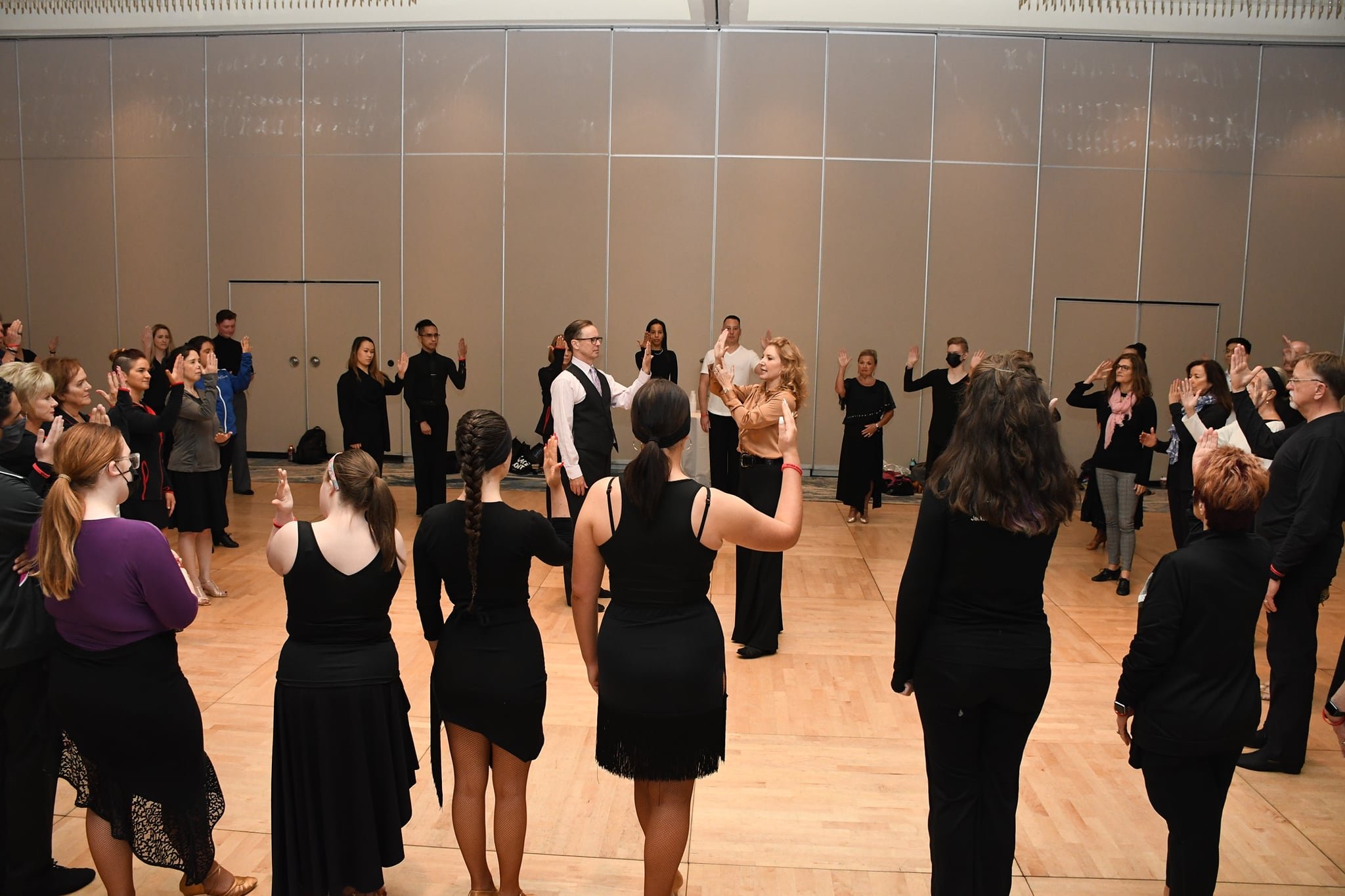 Day one of Dance Vision Nationals was dedicated to ballroom education—the very soul of Dance Vision. Our certified instructors and their students attended tailored workshops (competitors attended at no cost!) covering a variety of topics, including the Dance Vision Updated Syllabus and fundamental techniques.
Sally Frame, a student of Dance Dynasty Studios in Sarasota, Florida, has been dancing for three years. Smiling, she recapped her experience. "It was fabulous! [Nazar was able to] take the mechanics of the bolero and break them down completely, into easy to understand pieces. He took the time to take questions, which was fulfilling," she said.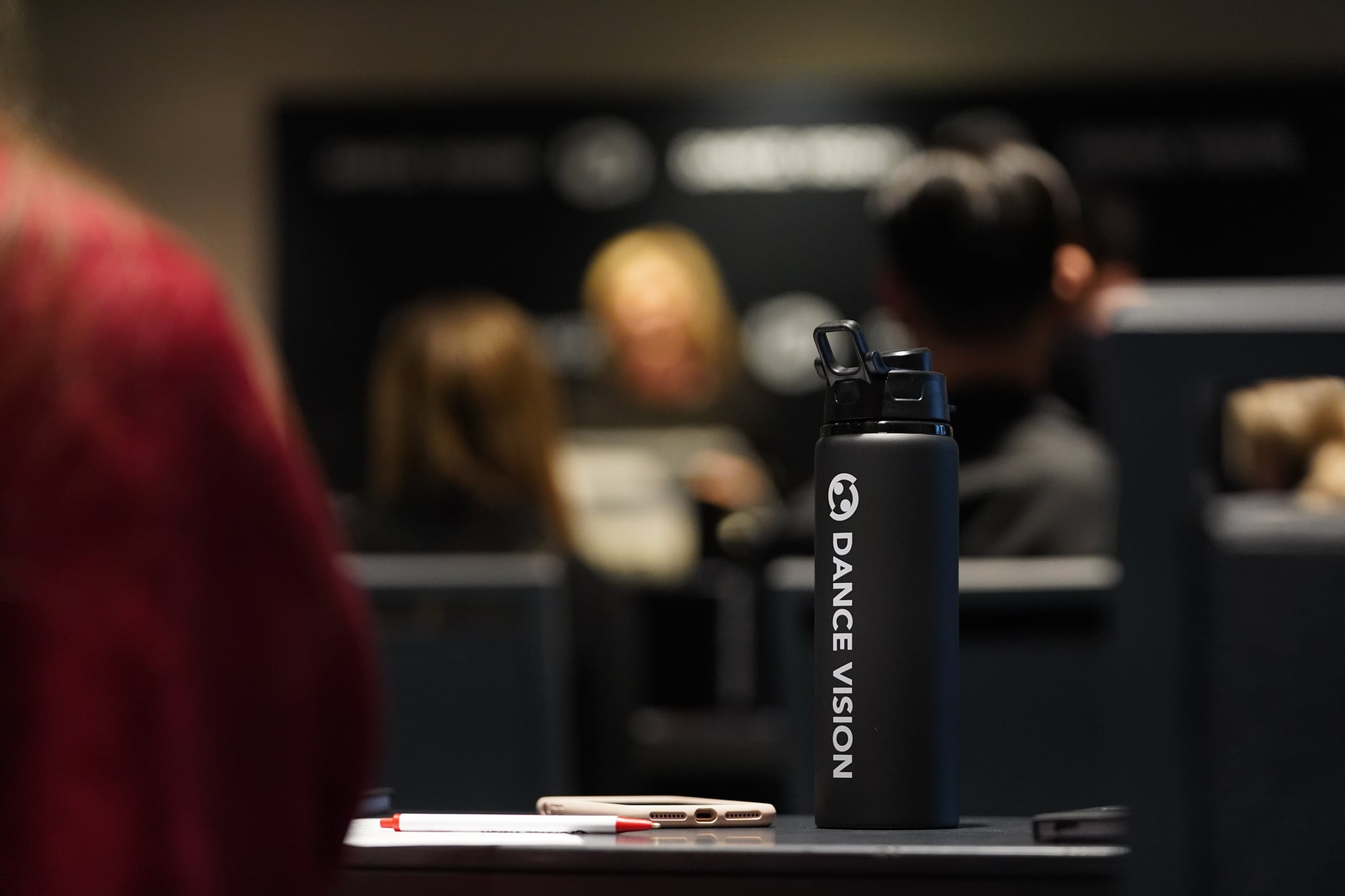 Dance Vision Certified Instructors, Danyelle Morley and Johnathan Wolfgram, of Just Dancing Studios in St. Louis, Missouri, will compete throughout the weekend with their students and dance in the Open Professional American Smooth Championships on Saturday night. In the meantime, they attended Friday classes. "I had no idea what to expect [from Dance Vision Nationals], but I can't wait to dance and meet everyone who is involved", smiled Danyelle. "It is so exciting to be part of something that is growing," added Jonathan—we second that motion!
Friday night kicked off with our Las Vegas-themed nightclub night—because what is a better way to celebrate our home-base of Las Vegas? Costumes ranged from flappers and showgirls, to a dice, to a police officer, and even our founder and owner, Wayne Eng, in a Las Vegas suit! Pom-poms and cowbells were passed out to our dynamic audience who enjoyed cheering on their friends and competitors. They made some noise!
Overheard in the ballroom, "no one feels alone here"... and we couldn't be prouder of you, our members and friends, who have helped to create that culture. Thanks for a magical day one!