"Let's go, Julie!," cheered Ellen Sappington and Sandy Berg. Ellen turned back to make sure we knew, "It's Julie's birthday today." Ellen and Sandy are from Atlanta, GA and part of Jones Dancesport Ballroom. "Look at her extensions, Ellen!" exclaimed Sandy. "Julie dances in the silver category, and we are in Bronze. We want to be her when we grow up!"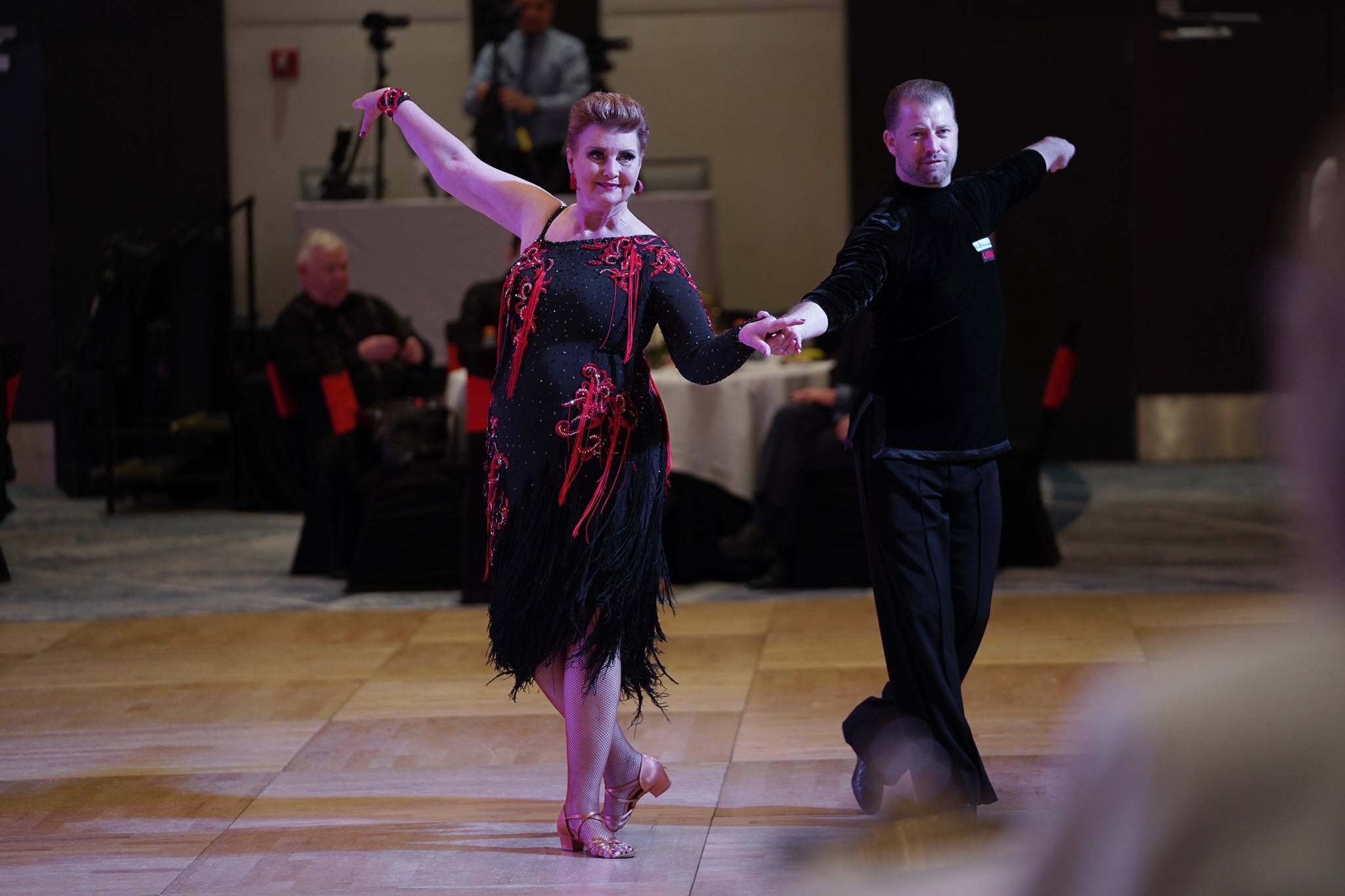 These dancing friends embodied the soul of Dance Vision and it's mission this weekend at Dance Vision National Championships. The love and support as they encouraged their friend was palpable.
Ellen and Sandy's instructor, Rex Jones, is the owner and operator of Jones Dancesport Ballroom in Atlanta. Jones Dancesport has taught the Dance Vision Syllabus since its initiation ten years ago. Rex was thrilled to attend the professional workshops focused on the upcoming American Smooth and Rhythm Syllabus Update.
"I'm overjoyed about the updated syllabus", smiled Rex, "I am so happy to have this uniformity [within the curriculum]. This version of the syllabus will be more effective in allowing teachers to focus on teaching dance. I was blown away by the amount of rich information that was present across all Dance Vision workshops."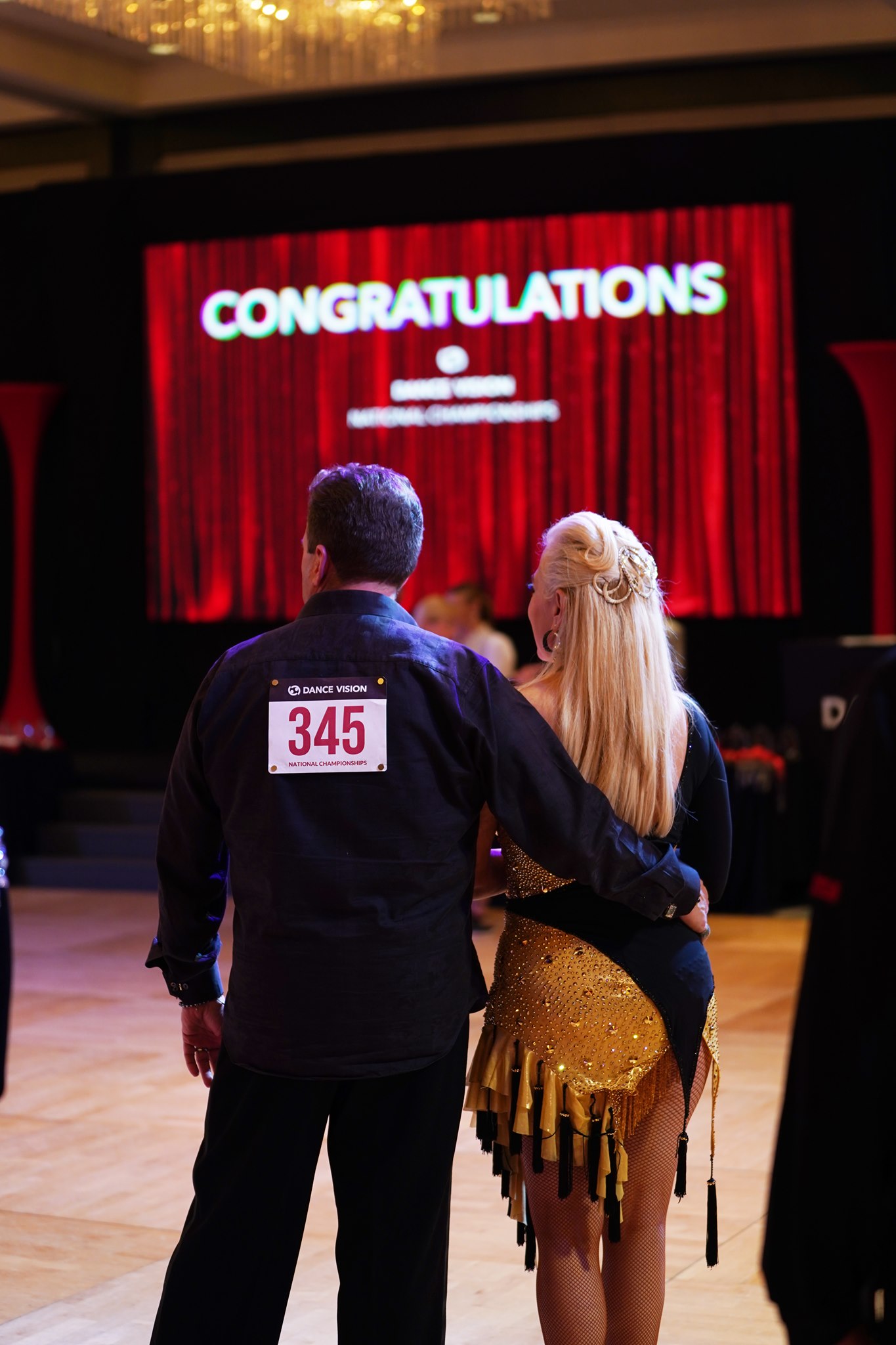 Husband and wife, Maria Celeste Perez and Dr. Robert Molt Jr., caught our attention as they diligently rehearsed adjacent to the on-deck area. "Thank heavens I have a ballroom, or I never would have met her," Robert chuckled. They met years ago when Maria Celeste stumbled into a ballroom dance class next to her monthly salsa social.
When asked about their experience at the inaugural Dance Vision National Championships, Robert and Maria Celeste said, "we could feel the positivity in the air." "This is far and away the most positive environment that I have ever encountered at a dance competition. It is a noticeable difference. I love the pep talk signs surrounding the ballroom."
To quote one of these signs adorning the ballroom, we dedicate this article to our Dance Vision family, with us and at home this weekend, "We're so proud of you."