Dance, as an artistic and athletic activity, can present difficulties when deciding what to wear! Comfort and the ability to move is essential, but above all, it is important to feel both confident and comfortable in your attire, so you can focus on what's important—the endless possibilities waiting for you on the dance floor.
Here are some suggestions for what to wear to a ballroom class or lesson!
Leaders
A good pair of dance pants is an essential—once you have a great pair of chinos or slacks, there are ample options for what to wear on top! Many dance pants will still have pockets - wohoo! - a great spot to throw in a small notebook or phone to keep up with your practice schedule.
Short/long button-up shirts
T-shirts (cotton-blend or moisture-wicking)
Polos
Layering pieces such as vests or sweaters (great for transitions between seasons and cold dance studios!)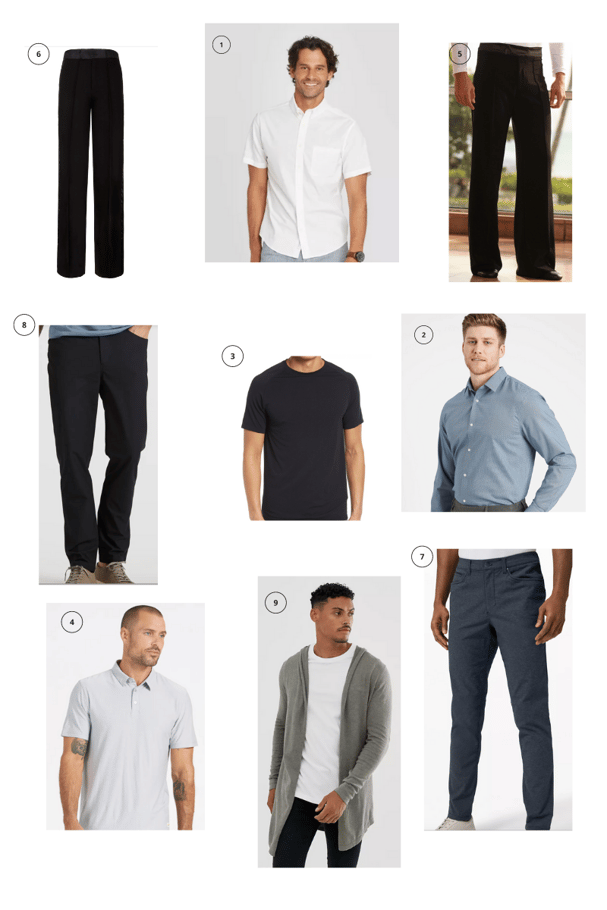 Followers
Dresses (non-restrictive dresses that allow movement are important as they that allow you to see your body in motion)
Tops (leotards, fitted t-shirts, and breathable blouses)
Bottoms (fitted, comfortable slacks, wide-leg pants, non-restrictive skirts)
Layering pieces such has sweaters or cardigans (great for transitions between seasons and cold dance studios!)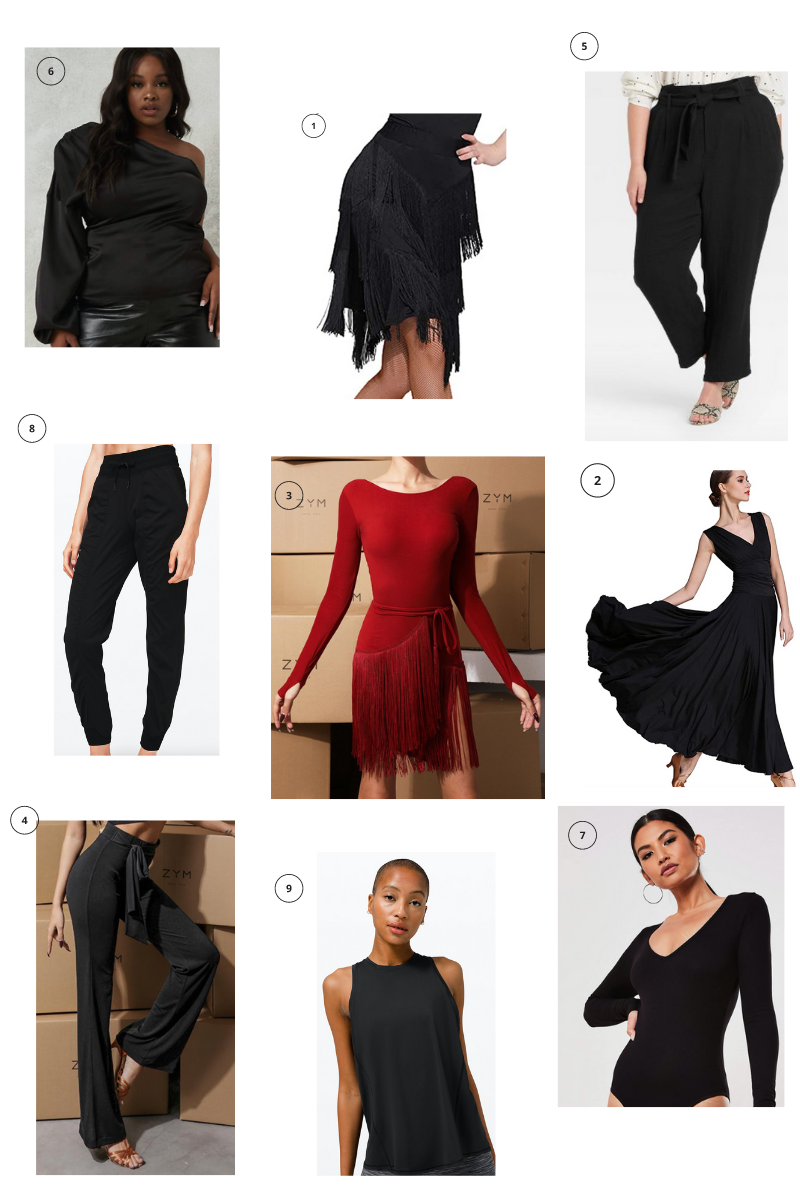 Shoes
Dance shoes are the one piece of equipment that we as dancers need. Consider investing in a comfortable and high-quality pair of dance shoes. Are you a brand new dancer? A pair of tennis shoes that move well, or something with a suede sole will work just fine for the beginning of your dance journey!
Attire to Avoid
Non-ballroom shoes that are slip on, high-heels, flip-flops.
Clothing such as jeans that is too fitted and restricts movement.
Anything that will make you overheat!
Above all, comfort and confidence is key. These suggestions can serve as guidance, but remember to stay true to yourself and what you feel best in.