The Charleston Dance Classic once again impressed us with its captivating rhythm during their remarkable one-day event in October. Take a closer look at one of the premier
ballroom dance competitions
in the United States.
2023 Recap
The Charleston Dance Classic 2023, themed "Electric Weekend," took place on October 21st at the renowned North Charleston Marriott, showcasing an electrifying blend of enthusiasm and creativity. Spearheaded by the exceptionally talented Jamey McCaskill, this edition of the Charleston Dance Classic shone brightly, surpassing all anticipations. More than just a dance showcase, the event underscored McCaskill's commitment and foresight in the dance realm. It was, without a doubt, a memorable extravaganza to behold.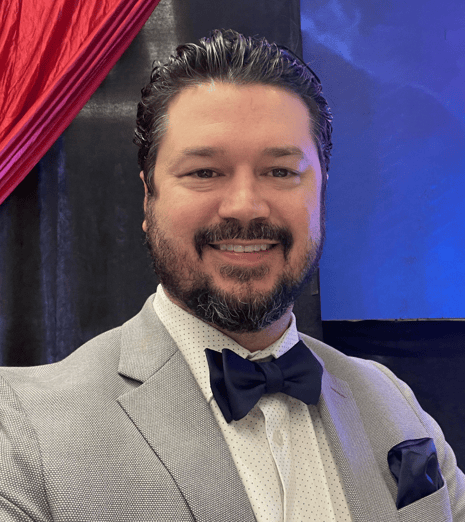 The organizer, Jamey McCaskill.
📸: https://shorturl.at/eqtPU

On October 20, the Compass Ballroom was abuzz with excitement. From 3:30pm to 5:40pm, the "Congress of Legends" event unfolded, highlighting the spectacular talents of the celebrated duo, Gene and Elena Bersten, as well as the remarkable Melanie Sandvig and Kimberly Mitchell. The day's festivities didn't end there. Later, from 7:30pm to 9:00pm, the Diamond Gala commenced, offering attendees delightful hors d'oeuvres, spirited general dancing, and a dazzling Red Carpet Gala event where the three most stylish guests were recognized for their flair. The next day, October 21, marked the Ultimate One Day Competition from 9:00am to 7:00pm. The venue was filled with a palpable passion for ballroom, captivating all present. As dusk settled, the evening session began with a dinner at 8:00, followed by the presentation of awards, more dancing, and a breathtaking professional performance. With that, a memorable competition came to its conclusion.

"Congress of Legends"


Guess which studio shone the brightest at the 2023 Charleston Dance Classic competition? That's right! Caliente Studio truly outdid itself by clinching the coveted "Top Best Studio" award! The studio extends its heartfelt congratulations to all its dedicated students who showcased remarkable talent and commitment. The atmosphere at Caliente is buzzing with pride.

📸: https://www.facebook.com/calientedancestudiosc

Jamey McCaskill did a wonderful job hosting the event in an amazing city.
The dance community raved about the unmatched energy of the dance family, the captivating tunes spun by David Innis, and the show-stopping performance by Gene and Elena Bersten. All in all, it was a weekend that left an indelible mark on everyone's hearts.
Of course, the dance competition wouldn't be complete without the participation of esteemed and expert adjudicators.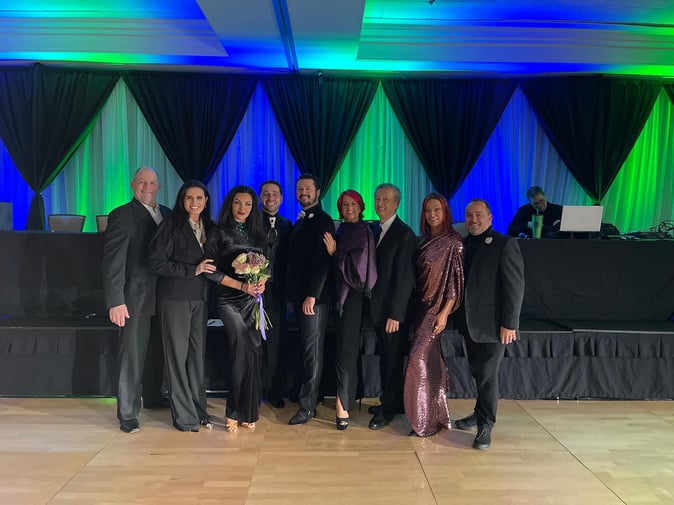 📸: https://shorturl.at/wzFK5

Get ready for a whirlwind of excitement! The Charleston Dance Classic is gearing up for its next spectacular edition, and you won't want to miss a beat. To ensure you catch every thrilling update and announcement, make sure to follow them on Facebook and keep an eye on their official website.