The enchanting rhythm of the North American Imperial Star Ball left a lasting impression during its exceptional four-day event in October. Delve into the details of this premier
ballroom dance competition
in the United States.
2023 Recap
The North American Imperial Star Ball, which transpired from November 9-12, 2023, in the dynamic city of Chicago, Illinois—recognized as the Best Biggest City in the U.S. for seven consecutive years—has left an indelible mark. Attendees embraced the distinct dress code, opting for Business Casual during the daytime events and exuding elegance in the evenings with ladies adorned in Cocktail Dresses and men sporting Jackets and Ties. The recently concluded competition provided a captivating experience set against the backdrop of Chicago's lively atmosphere.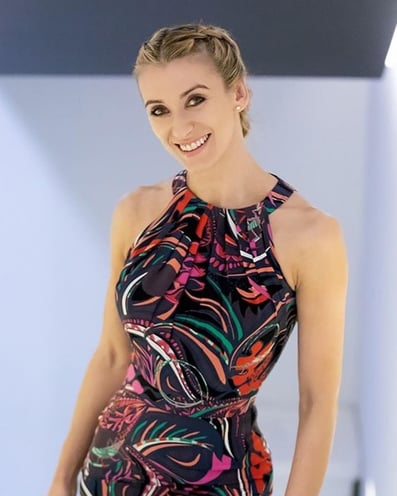 The organizer, Katusha Demidova
📸: https://shorturl.at/afS58

From November 9 to November 12, the North American Imperial Star Ball featured a diverse array of dance sessions. The first session on November 9 included Matinee performances in the Pro Am American Rhythm Categories and an Evening showcase of Amateur and Senior dances with a "Great Gatsby Night" theme. Subsequent sessions on November 10 and 11 highlighted Pro Am American Smooth Categories, Best of the Best Solo, Amateur and Senior American Smooth, Pro Am Team Match, "Workshop of Champions" in Ballroom and Latin, and Professional Rising Star and Open categories. The final session on November 12 encompassed a variety of Pro Am and Amateur categories, including Pre-Teen, Junior, and Youth divisions in American Smooth, International Ballroom, American Rhythm, and International Latin, along with Solo Presentations, Formations, and Dance Scholarships. The event brought together an impressive showcase of talent across various dance genres and age groups.

📸: https://linkmix.co/19802279

Heartfelt congratulations are extended to the deserving recipients of these prestigious awards. The accolades honor the top teacher and top studio, each recognized for their exceptional contributions and excellence in their respective fields.

📸: https://linkmix.co/19802752

Displayed within these images is a vivid portrayal of the immense talent exhibited during the competitions, serving as a testament to the extraordinary skills on showcase.
📸: https://linkmix.co/19803088

The North American Imperial Star Ball just rocked an amazing event! Did you happen to miss the fantastic competition? Prepare yourself for the upcoming one. Remember to stay tuned for updates by following their Facebook page and checking their official website.